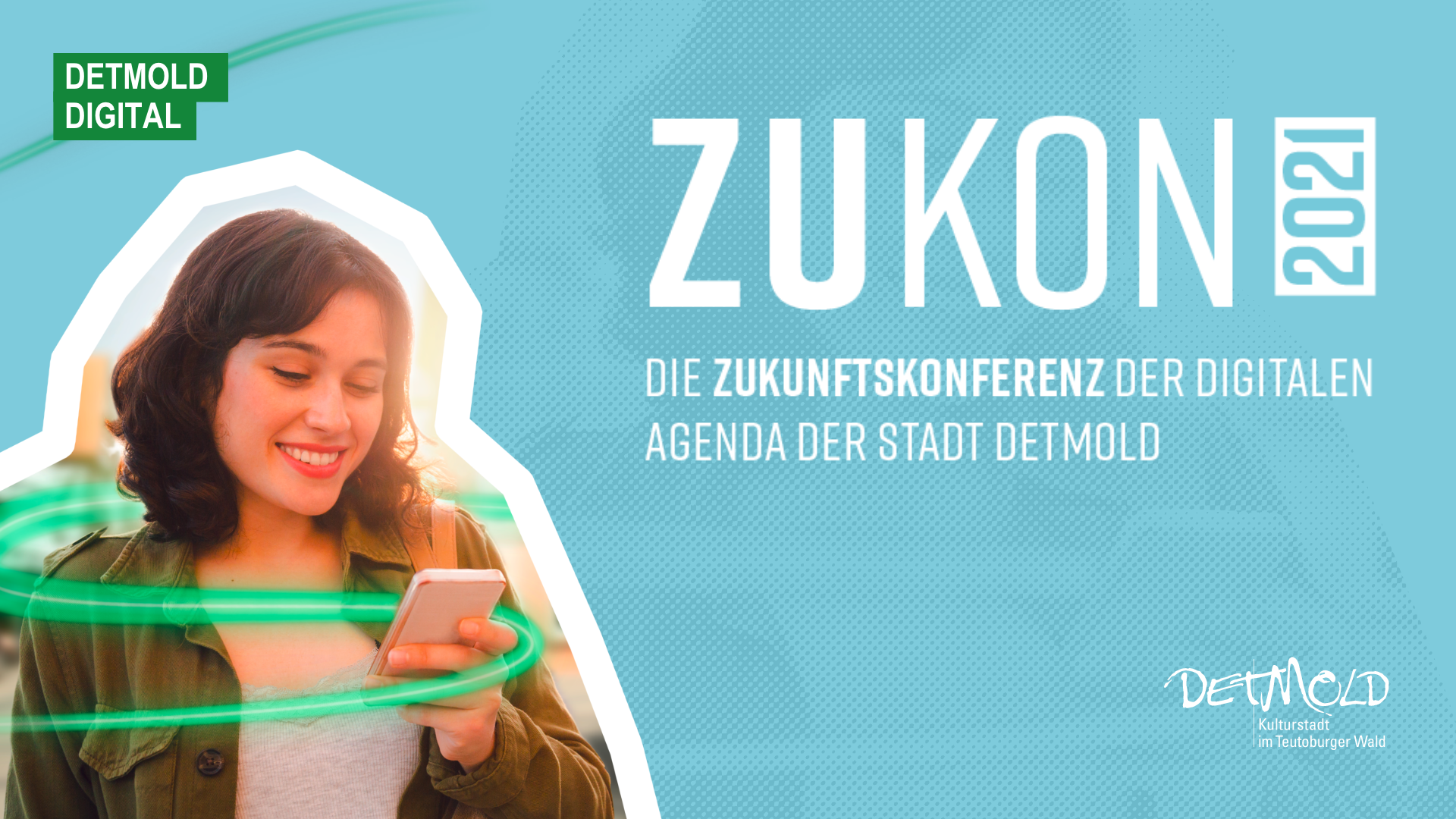 Between October 2020 and February 2021, we supported the digitization unit of the city of Detmold in preparing the DETMOLD.DIGITAL future conference. With this new digital participation format, the city of Detmold called on its citizens to help shape digitization in Detmold.
The Future Conference was the third part of the citizen participation in the Digital Agenda in Detmold. Three key topics for the future conference were agreed in advance on the basis of a digital participation process: How is digitalization changing our urban transportation? What impact will it have on our social life? What could an experimental, creative administration of the future look like? The aim was to prioritize and further develop the ideas that emerged from the citizens' participation, especially against the backdrop of sustainability aspects and collaborative implementation.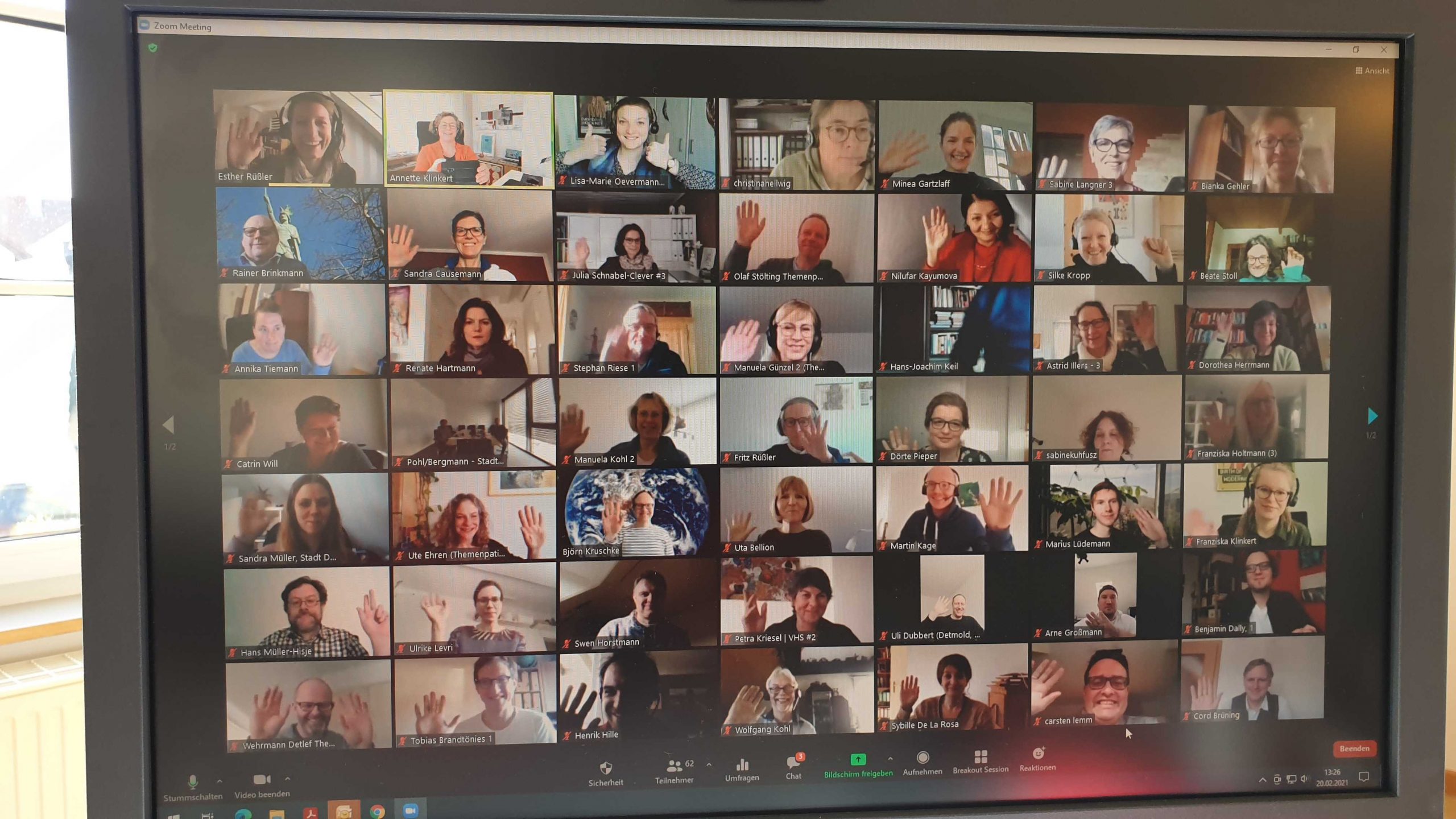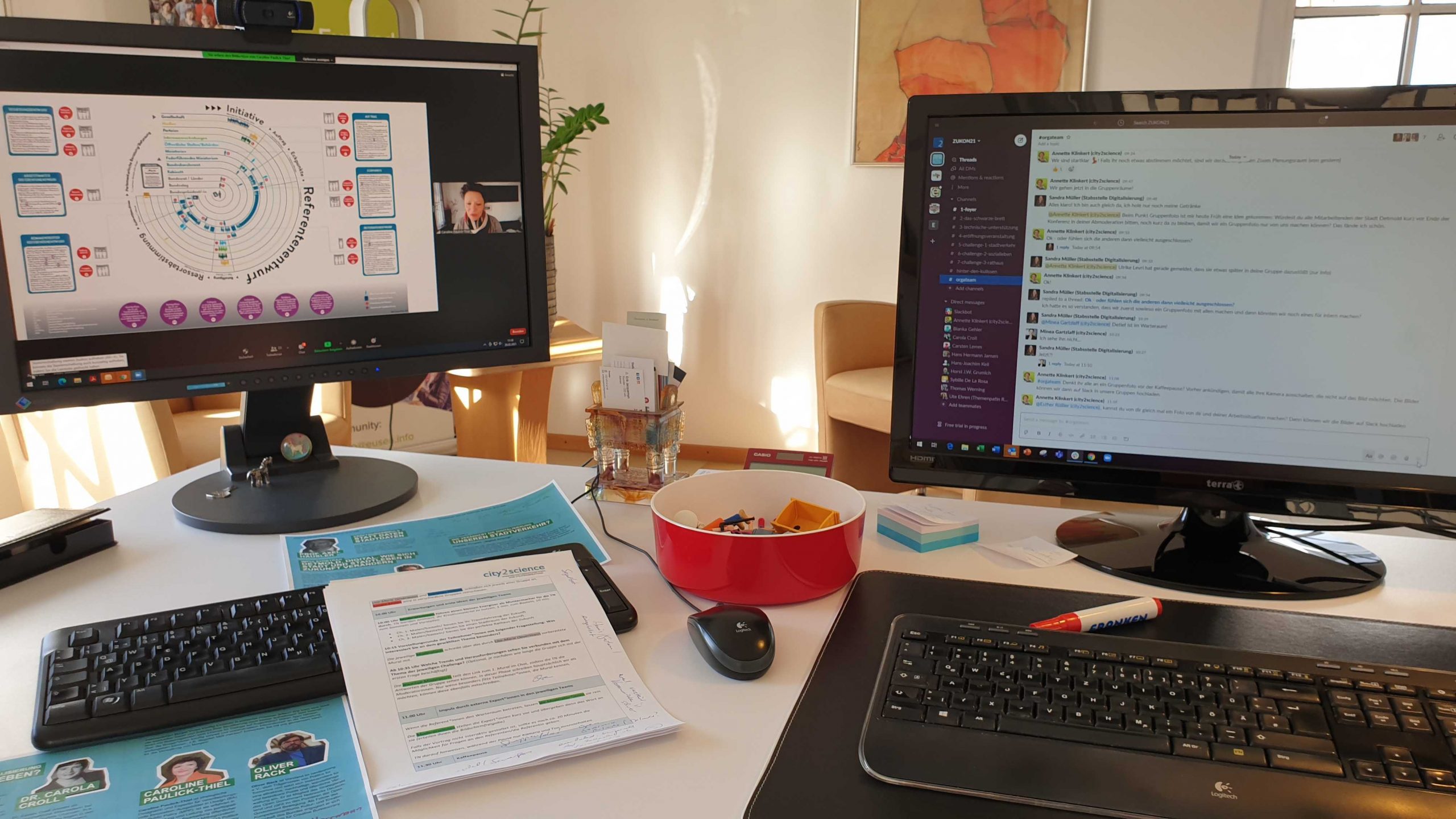 In the fall of 2019, we wrote an event concept for ZUKON2021. Due to the Corona pandemic, we initially designed the future conference as a hybrid event. In this way, the format could be flexibly adapted to the prevailing pandemic situation and took place from February 19-21, 2021 as a purely digital event. Representatives from a wide range of social sectors were involved in the future conference: Representatives from the city administration and business, citizens, politicians, associations, representatives from the church and from art and culture, students and scientists. In addition to support in the organization in the run-up, city2science was responsible for the digital implementation of ZUKON with about 100 participants as well as for the moderation.