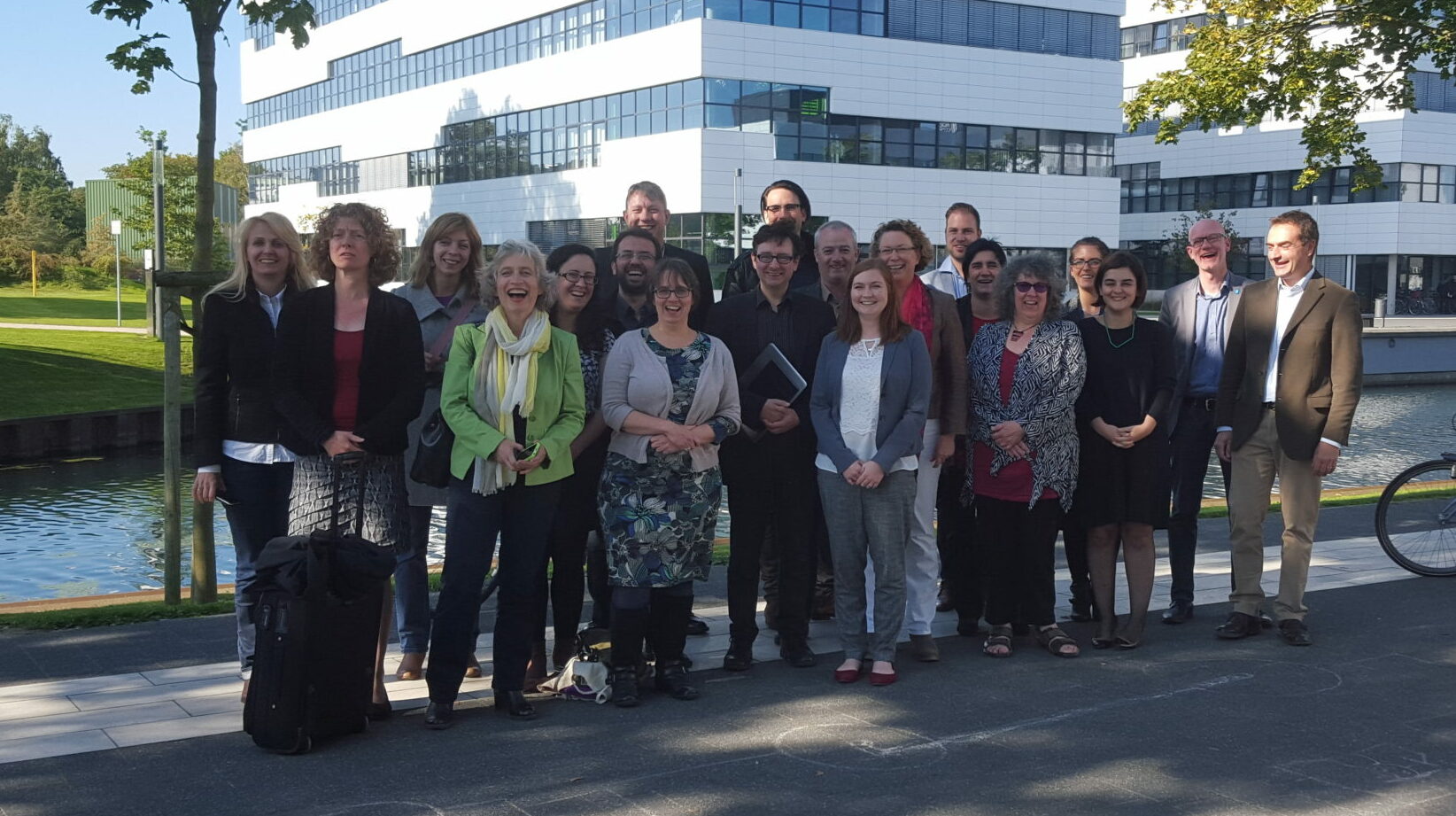 2014 city2science supported the proposal writing process of the NUCLEUS project, coordinated by the Rhine-Waal University of Applied Sciences. The project received funding with the maximum score of 15 and developed innovative tools for learning, communicating and engaging civil society in scientific research between 2015 and 2019.
The NUCLEUS project aimed to overcome institutional barriers to Responsible Research and Innovation (RRI) and to develop a new understanding of communication, learning and engagement in universities and scientific institutions. The project was funded within the European Union's Horizon 2020 research framework program. The budget was €4 million and the consortium consisted of 24 partners, among which non-European countries were represented with China and South Africa.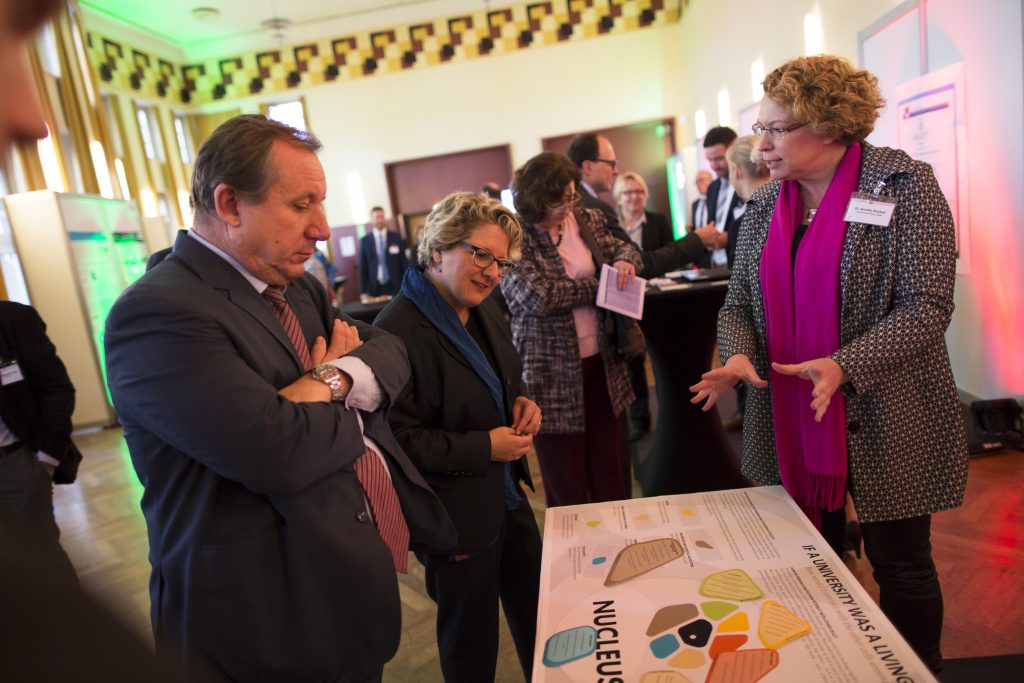 From October 2015 to September 2019, Dr. Annette Klinkert was part of the management team of the NUCLEUS project. As a research associate at Rhine-Waal University of Applied Sciences, she developed innovative tools for communication and the involvement of citizens* in scientific research.
NUCLEUS projects included the first Green Mini Maker Faire of the Rhine-Waal University of Applied Sciences and the first student parliament of the city of Kleve on the future of the Lower Rhine region.
More information about the project can be found on http://www.nucleus-project.eu/.