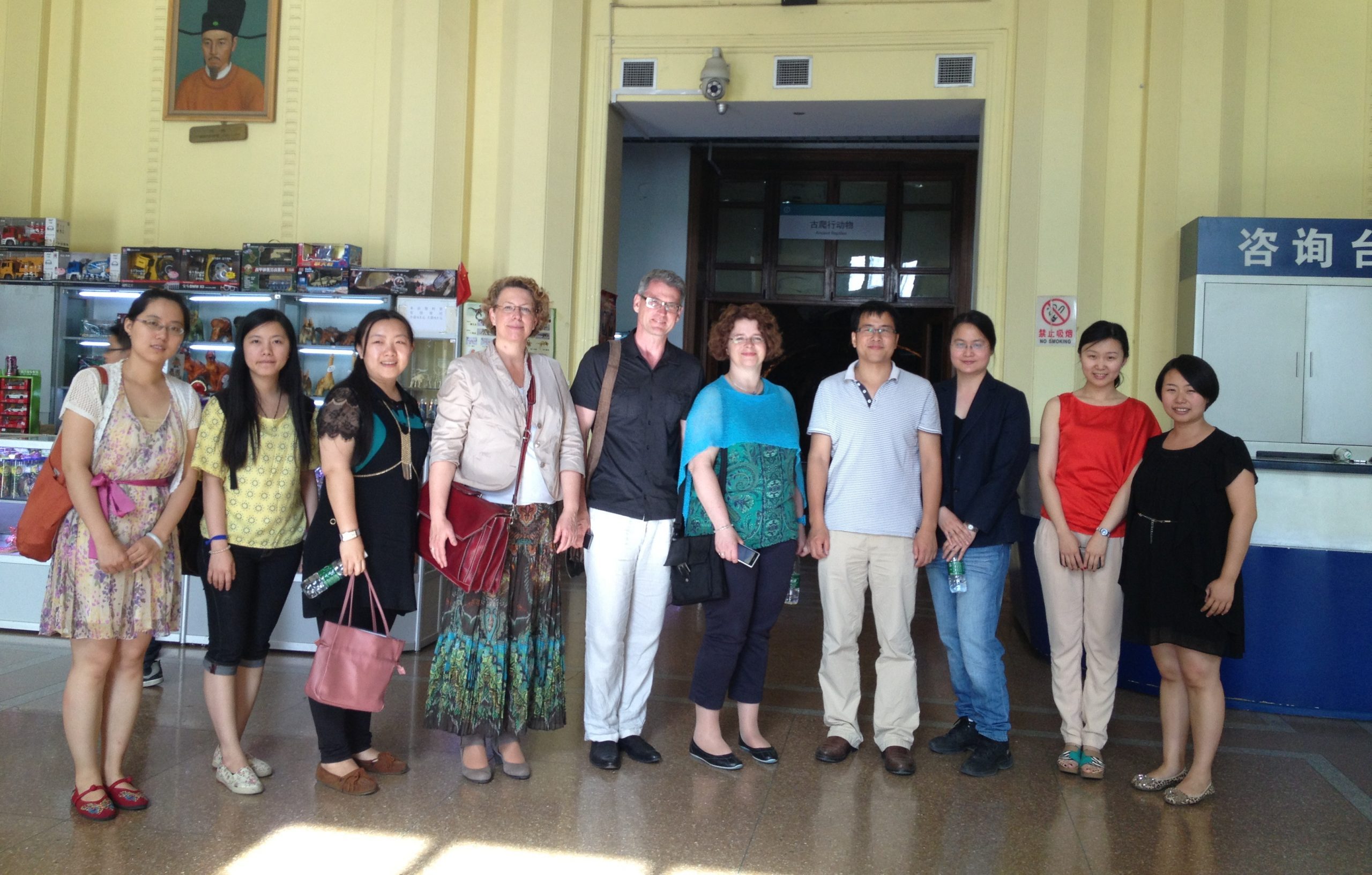 Since 2012, city2science has been cooperating with the Beijing Association for Science and Technology (BAST) in Beijing. The cooperation ranges from lectures and workshops on the topic of science festivals to international panel discussions on new developments in science communication.
city2science is a founding member of the annual International Science Festival Round Table Conference, which was established in 2013 on the initiative of BAST. This body meets parallel to the International Science Festival in Beijing to exchange new developments in the field of science festivals and science communication. In September 2013, experts from the USA, Australia, South Africa and Europe signed a "Memorandum of Understanding" on further cooperation.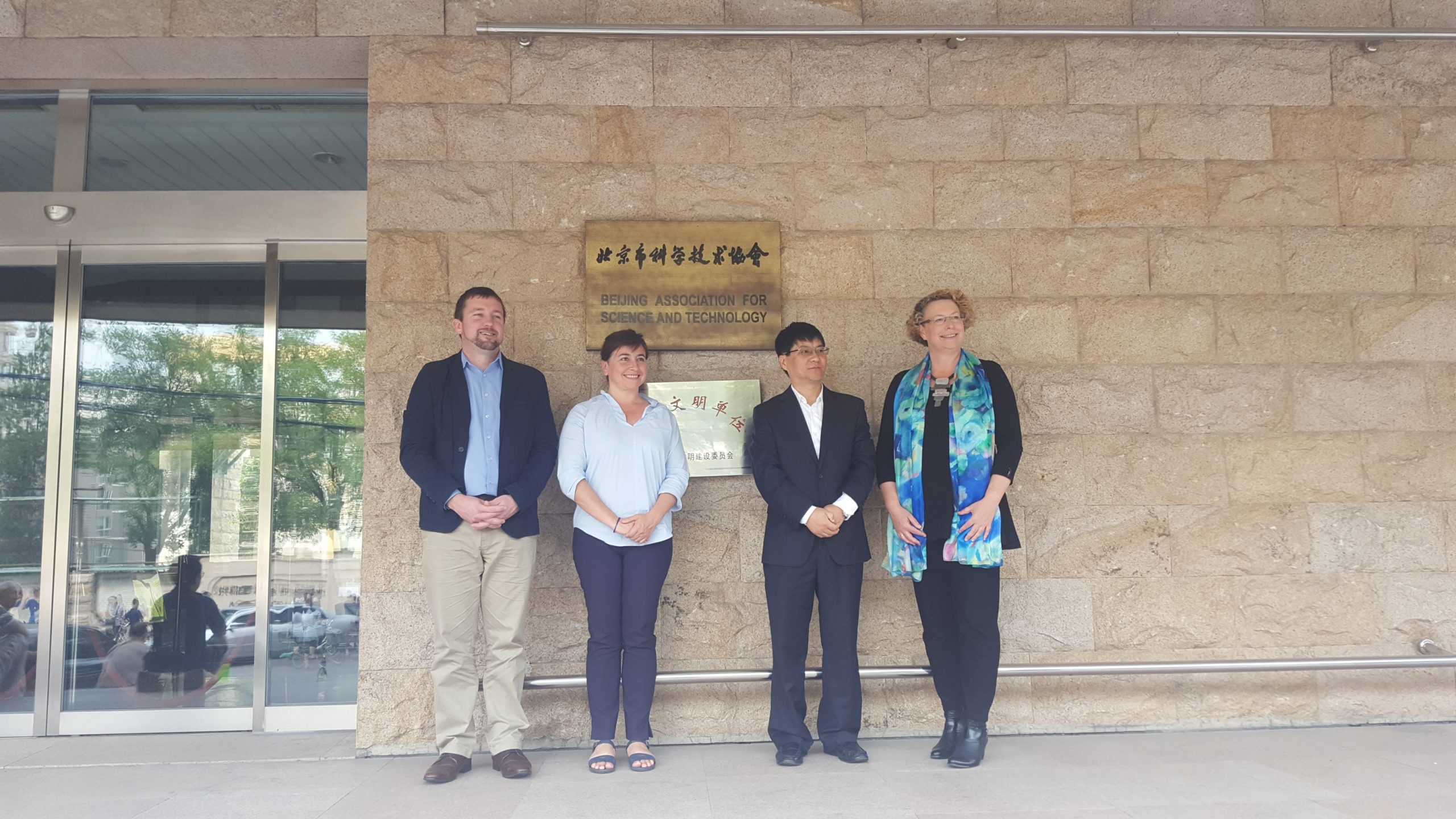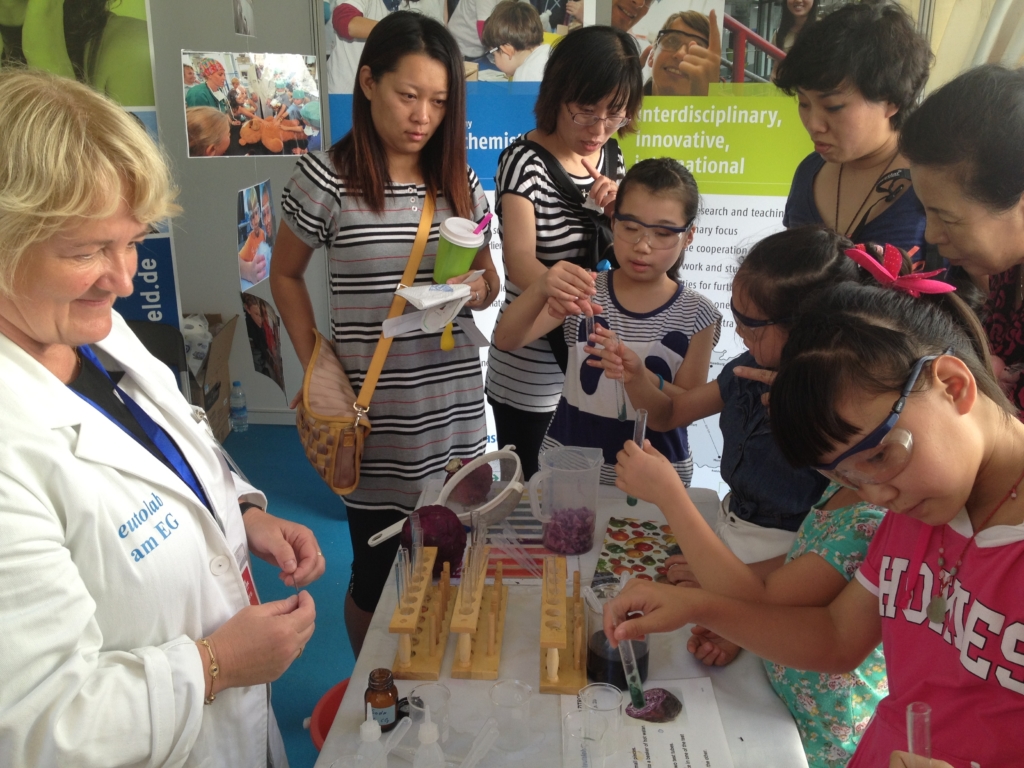 Dr. Annette Klinkert actively participated in the International World Science Festival Beijing several times. Furthermore, city2science organized and accompanied trips of the Bielefeld student labs teutolabs to the Beijing Science Festival on behalf of BAST. With more than 80,000 visitors, the festival at the Beijing Olympic Stadium ("Bird's Nest") is one of the largest events of its kind in China. On 10,000 m², the 2014 festival presented a total of 147 different organizations with 351 projects. 14 thematic focal points offered live experiments, workshops, hands-on labs and science shows, e.g. on aerospace, environmental technology, robotics, biology and linguistics.