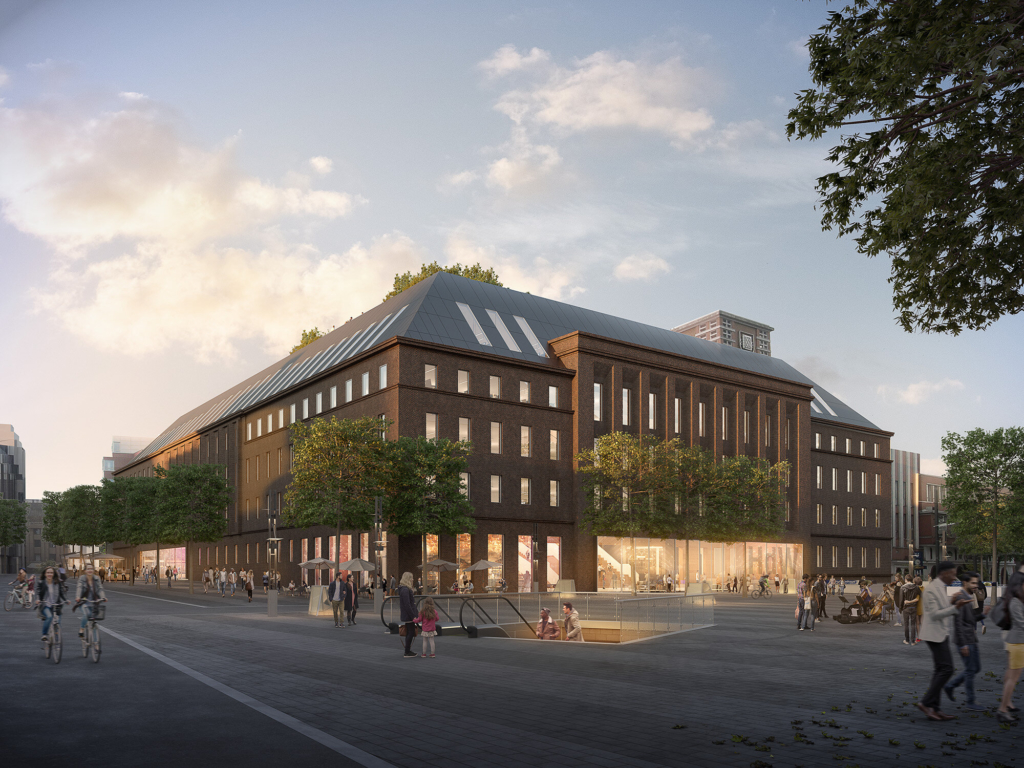 Since summer 2019, we have been accompanying the exciting process of creating the House of Knowledge in downtown Bochum through workshop facilitation and impulses! The goal is to create an open, urban meeting place in the middle of the city that stands for lifelong learning, discovery and innovative collaboration.
The former post office building opposite Bochum's city hall will unite the city library, the adult education center, the UniverCity network and a market hall under its roof – the opening is planned for 2026. "A house for everyone" that focuses on the users and also establishes the roof garden as a learning space – this concept by CROSS Architecture emerged as the winner in the EU-wide architecture competition for the House of Knowledge Bochum.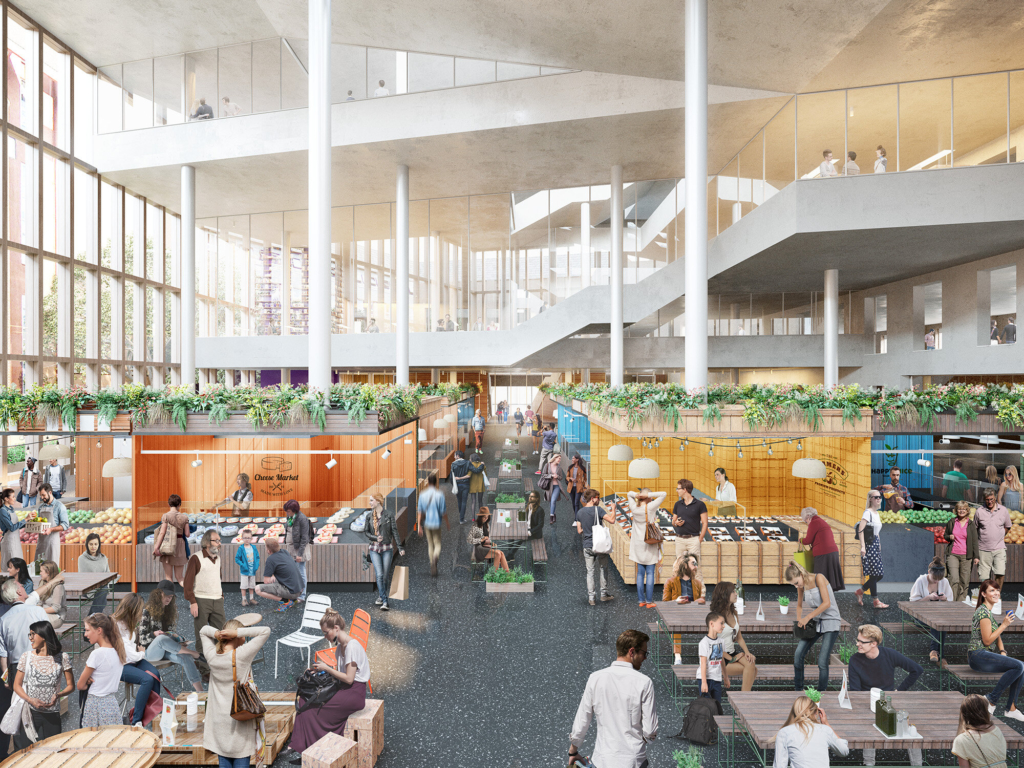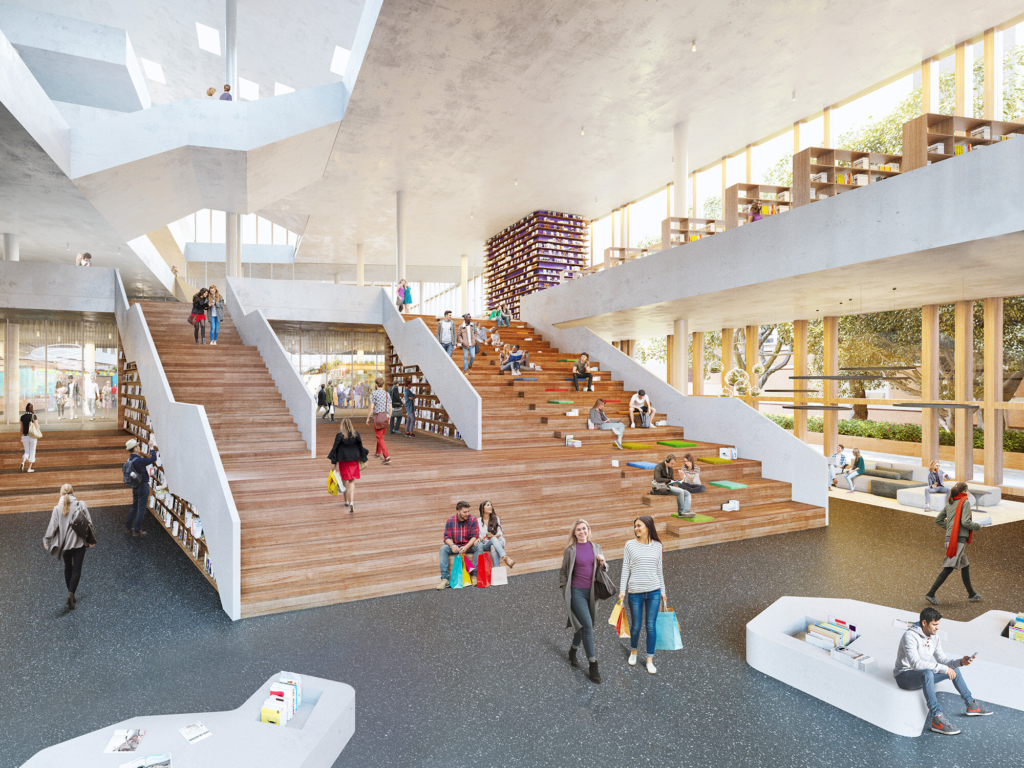 On June 2, we were commissioned by UniverCity to host a workshop to develop ideas for the future House of Knowledge. The interactive online workshop brought together 35 participants from the university and colleges, the public library and the adult education center, as well as the UniverCity network. For a fictitious competition entitled "Sustainable Cities Europe," the participants developed creative ideas for formats in and around the House of Knowledge based on the United Nations Sustainable Development Goals.