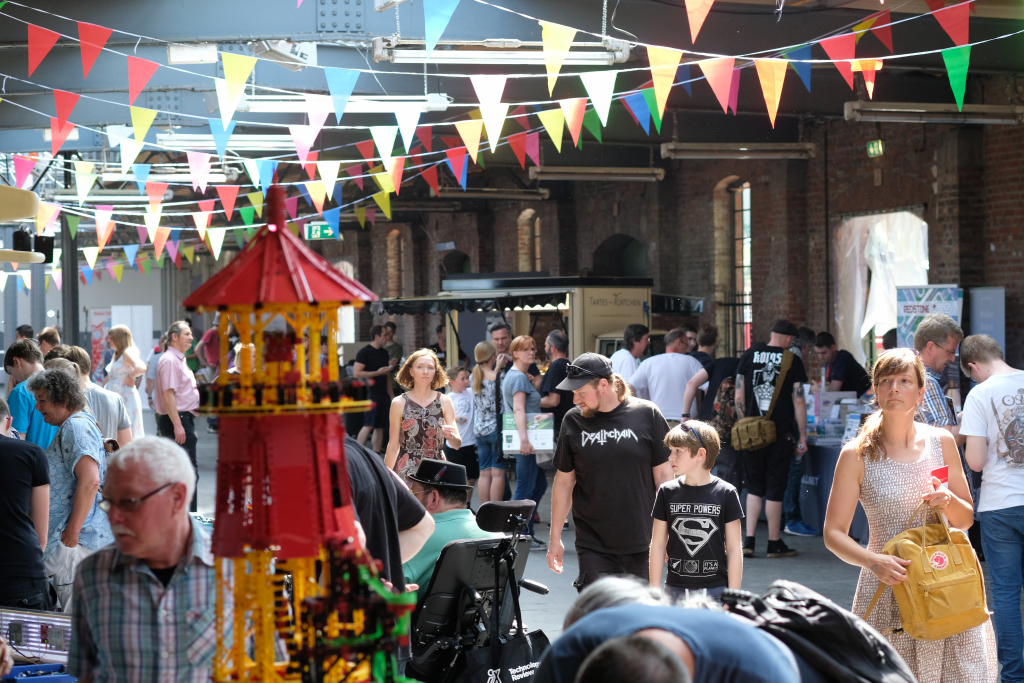 On June 1 and 2, 2019, we hosted the first Maker Faire OWL at the Herforder Güterbahnhof. With around 2,500 visitors*, the Maker Faire OWL was a complete success. Especially families and young people between 20 and 35 swarmed enthusiastically through the historic halls.
In 2014, city2science brought the internationally established creative festival to NRW for the first time with a Mini Maker Faire in the Dortmunder U. On behalf of the DASA Arbeitswelt Ausstellung, our office supported the conception and program development of the annual Maker Faire Ruhr between 2016 and 2018. Building on our experience in planning and implementing this creative ideas and inventors' festival, we brought the event format, which is also becoming increasingly widespread in Germany, to the innovation region of East West Falen-Lippe.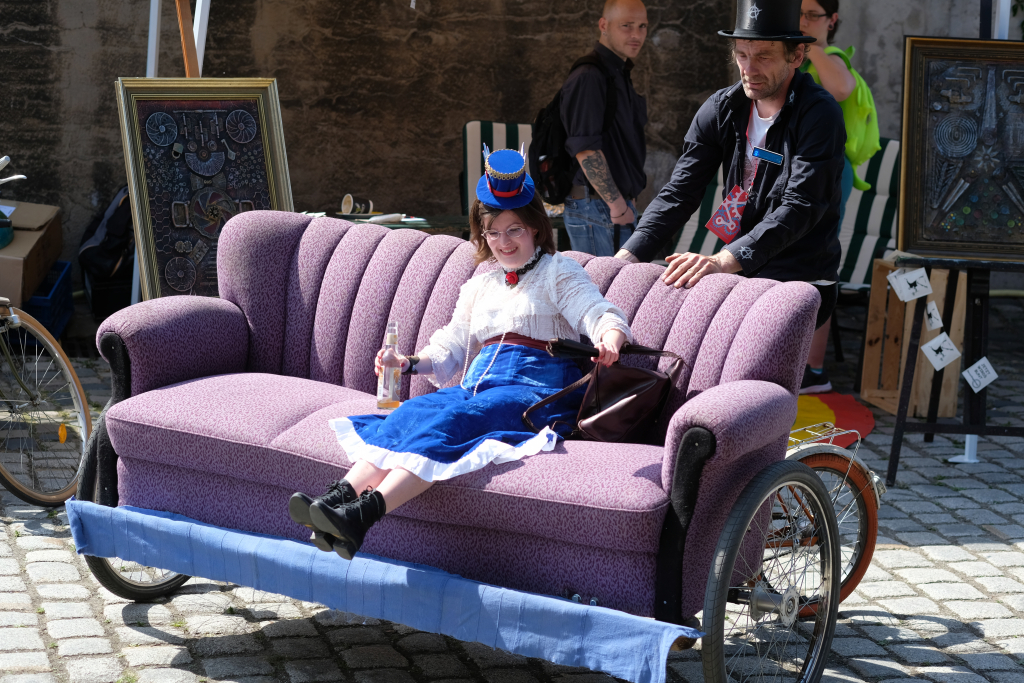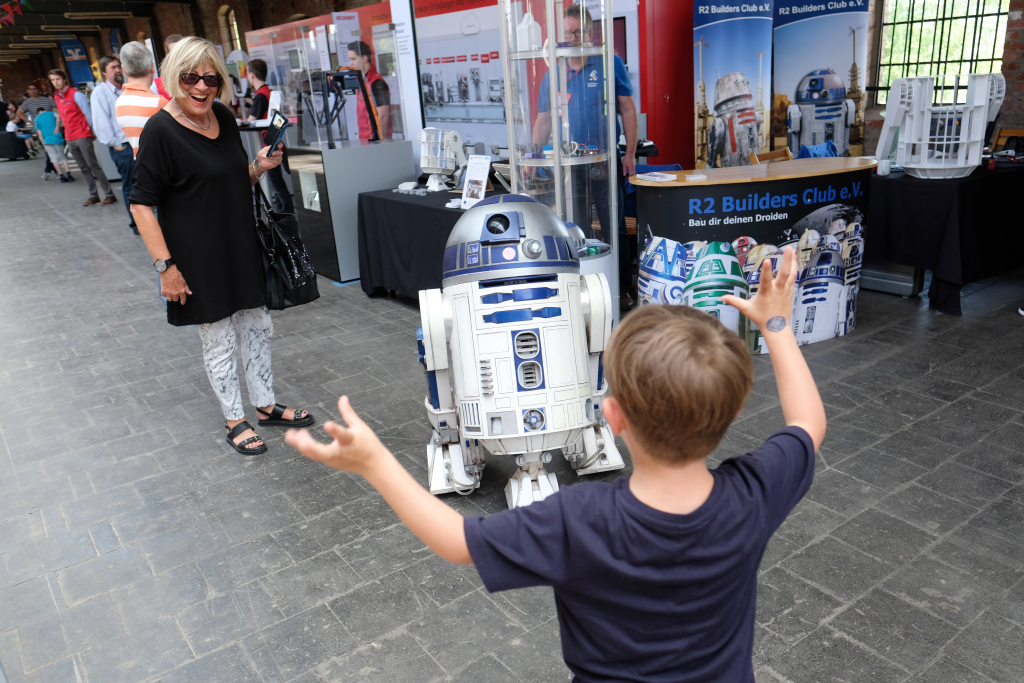 Over 200 Makers from Germany and beyond presented their ideas, products and projects. At around 50 booths, visitors could try out technology, build something, tinker or play games. A special highlight for young and old were the life-size R2D2s of the R2 Builders Club, which were driving through the halls of the hitorical freight station.
The role-playing club "Die Nebelschwingen" from Hanover had its mythical creatures wander through the historic rooms and an upcycling workshop invited visitors to give materials a new life by making jewelry. A Nerdy Derby track tickled the competitive spirit of the visitors – especially younger visitors together with their parents or grandparents had great fun building their own little model car.
The Maker Faire OWL was an independently organized event under the license of Maker Media, Inc.