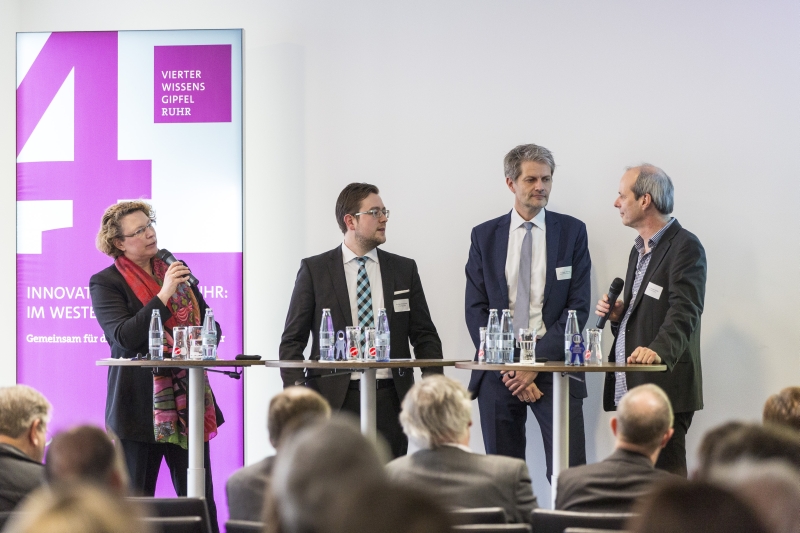 Between November 2016 and February 2017, city2science supported the Department of Education and Social Affairs of the Ruhr Regional Association in the content and conceptual development of the Fourth Ruhr Knowledge Summit.
The Ruhr Knowledge Summit is an event organized by the Ruhr Chambers of Commerce, the Ruhr Regional Association (RVR) and the Initiativkreis Ruhr. It takes up current developments and topics of the Ruhr knowledge metropolis: How can the innovative power in the Metropole Ruhr be strengthened, or what are the basic features of a regional innovation strategy? Actors from politics, business, science and administration will discuss these questions. The title of the knowledge summit, which took place on February 9, 2017, from 1 to 6 p.m. in the Mercatorhalle in Duisburg, was "Innovation Lab Ruhr: A lot of new things in the West.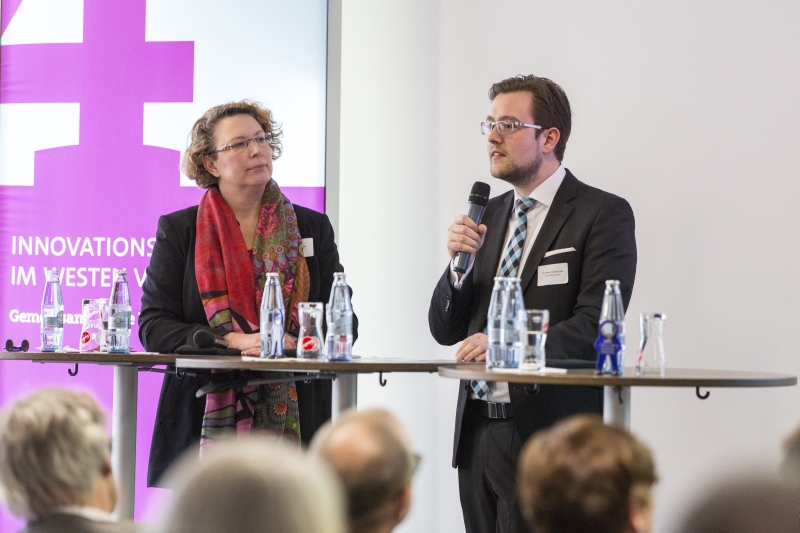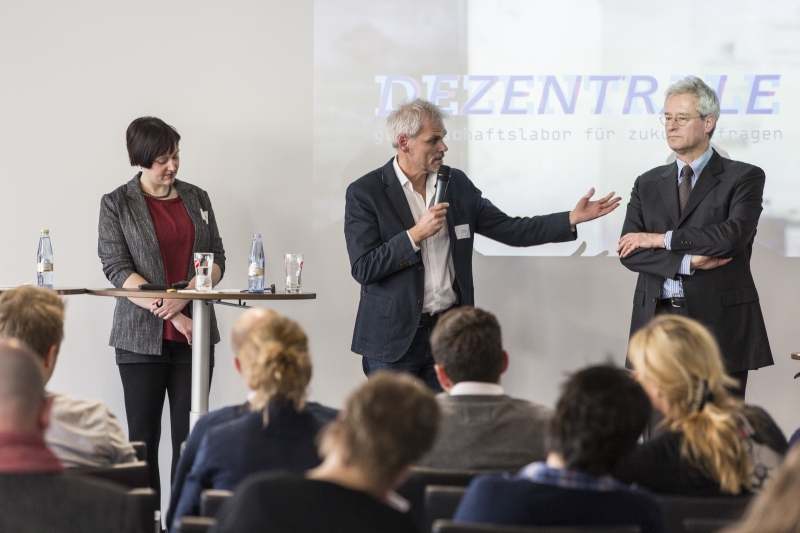 In addition to advising on the content of the Wissens-gipfel Ruhr, city2science led a workshop on "Social Innovation – Kreativität als Wirt-schaftsfaktor". The topic attracted 60 participants* and was thus the largest of four workshops. Norbert Kunz from the Social Impact Lab and Julia Kra-yer from the Dezentrale Dortmund helped to shape the workshop by providing expert input, while the moderation was provided by Dr. Annette Klinkert. In addition to the workshop, Annette Klinkert moderated a panel discussion with representatives from the four workshop sessions. The panel discussion, entitled "Innovationslabor Ruhr konkret", focused on the profile characteristics of the Innovationslabor Ruhr, FabLabs and their role in the culture of innovation, and the involvement of citizens in the development of innovations.