On behalf of the Regionalverband Ruhr (RVR), Department of Education and Social Affairs in cooperation with the Department of European Affairs, and in cooperation with the European Science Engagement Association (EUSEA) we organized the digital social makerthon #CreateYourope from May 7 – 8, 2021. The project was awarded by the state of North Rhine-Westphalia as a building block of the Europe Week NRW 2021!
#CreateYourope took place as a digital format as part of the Europe Week NRW 2021. Together with experts from science and politics, including Dr. Henning Wilts from the Wuppertal Institute for Climate, Environment, Energy, and the moderators from the education network teamGLOBAL, young people between the ages of 16 and 22 developed creative project ideas for the Metropole Ruhr and impulses for a green, sustainable and participatory Europe in a dynamic "innovation sprint" from May 7 to 8, 2021.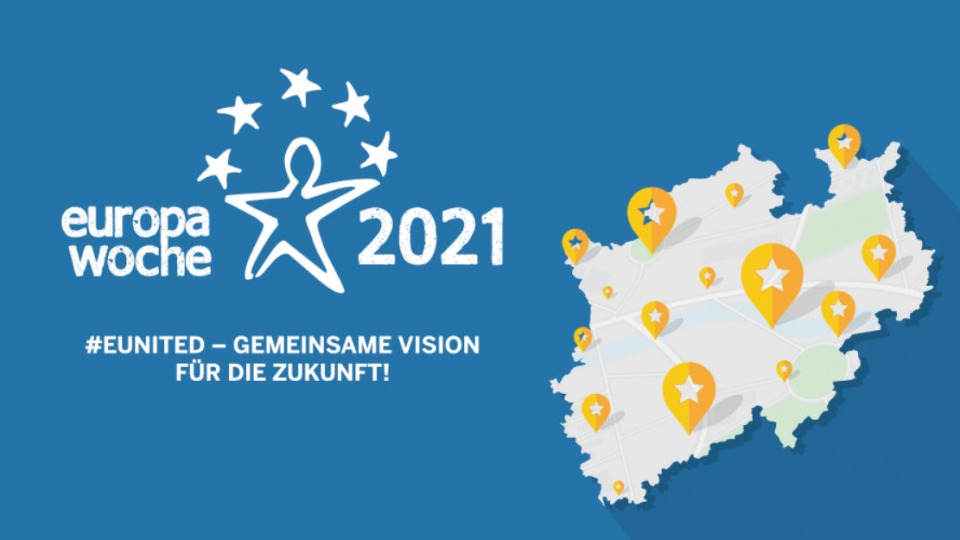 How do we maintain a Europe worth living in? How can we shape Europe sustainably together? And how can young people get actively involved in European innovation processes? The young people's ideas ranged from an urban gardening network and a sustainability festival in cooperation with scientists and associations to innovations for public transport and do-it-yourself ideas on the topic of climate and the environment, which are to be further developed in cooperation with the Ruhr Regional Association.
#CreateYourope took place as a social makerthon. Makerthons are an innovative approach to tackling complex social challenges. The word is made up of "maker" and "marathon." Makers are creative minds for whom the focus is on DIY and finding solutions together. While traditional "hackathons" focus on technical and digital problem solving, social makerthons promote diverse approaches to solutions, which can also be social and creative in nature, for example. Social Makerthons are therefore ideal formats for involving young generations in democratic forms of engagement and thus promoting social innovation and inclusion locally and at the European level.