On 19 and 20 October 2023, city2science accompanied and moderated the ZukunftsLab Niederrhein at ALTANA AG in Wesel. The event with a total of almost 90 participants was organised by the Rhine-Waal University of Applied Sciences within the framework of TransRegINT.
Innovative University for Sustainable Transformation
TransregINT – Transformation of the Lower Rhine Region, Innovation, Sustainability, Participation – is funded by the "Innovative University" initiative of the Federal Ministry of Education and Research. The focus is on sustainable transformation with the aim of developing creative solutions from science for current challenges. The ZukunftsLab brought together stakeholders and actors from the Lower Rhine region to discuss and develop innovative concepts for the transformation of the region.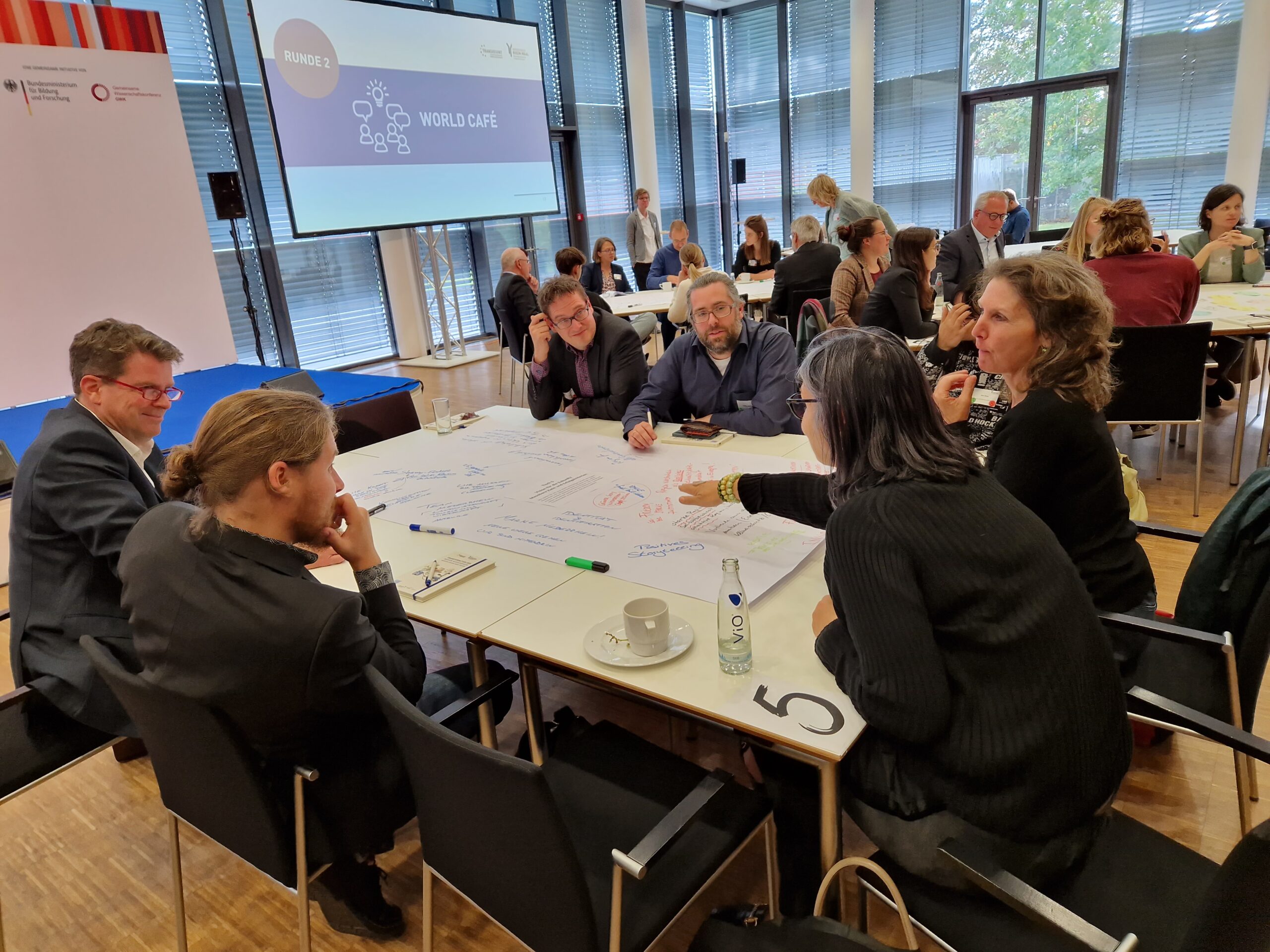 Bringing Stakeholders Together
The first day began with an impulse from stakeholders from the Lower Rhine region. This was followed by three rounds of World Café discussions on topics and issues related to the region that were oriented towards the Sustainable Development Goals. The World Café discussions were as diverse as possible with participants from business, science, culture, and society. Concrete challenges were then defined from the discussions during the World Café. On the second day the plan was to develop concrete ideas, products, and prototypes for the Lower Rhine region out of these challenges in a creative workshop atmosphere within the framework of a Makerthon. The day was concluded with a résumé.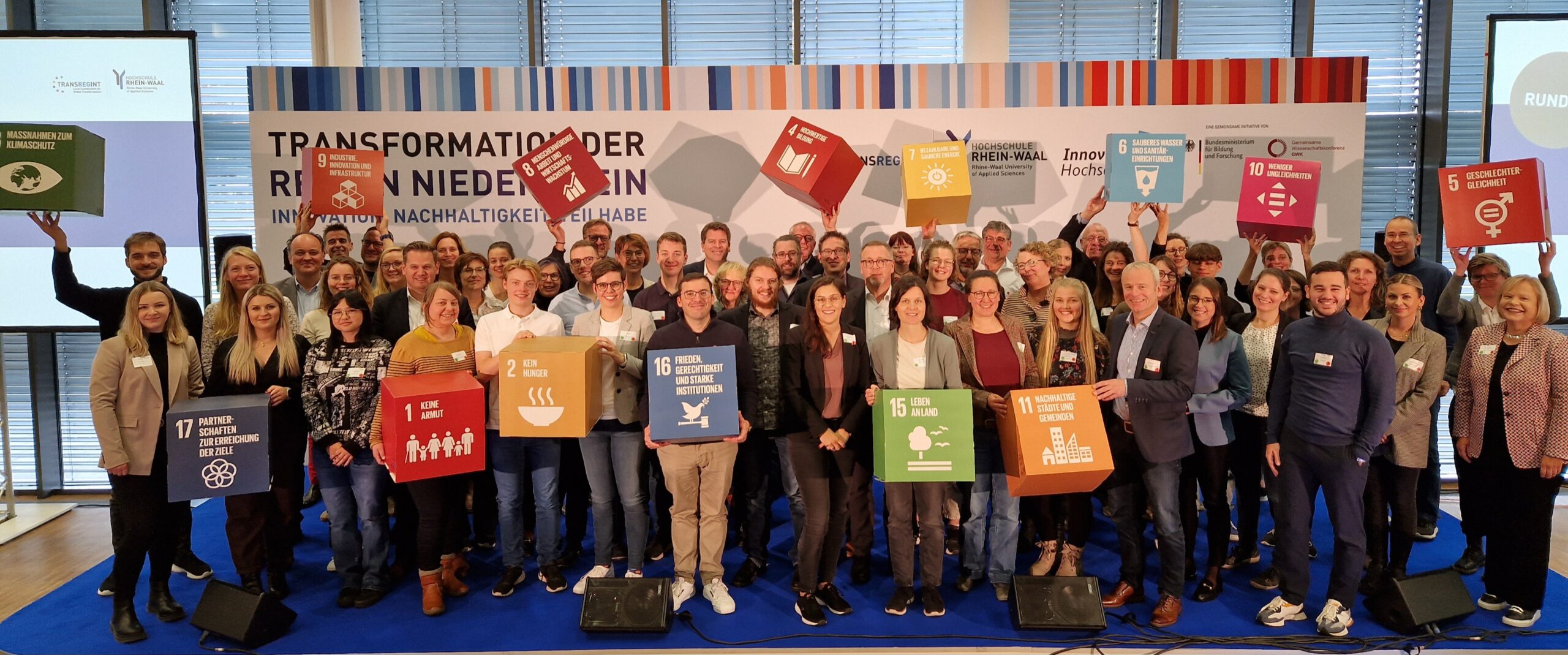 Innovative Ideas for the Region
On the second day, the participants started the Makerthon. In a dynamic "innovation sprint" they developed in interdisciplinary teams in the phases "Dream it! "Make it!", "Test it!", "Share it!" original concepts or innovative products for the "challenges" defined on day 1. This created a creative, dynamic and lively atmosphere and the diverse small groups of participants from business, science, culture and society discussed, tinkered, built and developed interesting projects for creative innovations and future ideas for the further development of the Lower Rhine region. Social innovations were just as welcome as technological solutions. In the afternoon, the idea pitch of seven projects developed from the challenges followed, such as the development of an innovative, self-sufficient building or an AI bus for the region. At the end, the ideas and results of the ZukunftsLab were discussed in a short impulse from various actors.